What's New?
Location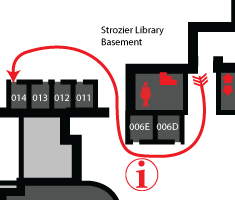 Scholars Commons
Basement
Strozier Library
Self-Service
Rooms 011 and 012 on the map above are media editing studios, featuring image, audio, and video manipulation software. Room 012 also features an 11" by 17" scanner with a transparency adapter. Room 011 has a turntable, and cassette and DAT decks. Both studios have quality microphones and are ideal for recording voiceovers and interviews.
Studio Hours
The rooms are open for four-hour check-out by faculty and graduate students whenever Strozier Library is open.
ETD Formatting Help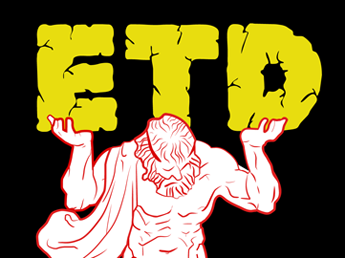 Allow the Graduate School to help resolve the thorny formatting issues that can arise when writing a work of considerable length.
They can help you:
correct your page numbering
place consent forms in your appendices
overcome spacing problems
augment your pdf with media
learn how to generate a table of contents, list of figures, etc., from headings and captions
become acquainted with
Don't Forget
The Graduate School's information on theses, treatises, and dissertations is the first and last word on formatting your document.
Media Format Conversion/Digitization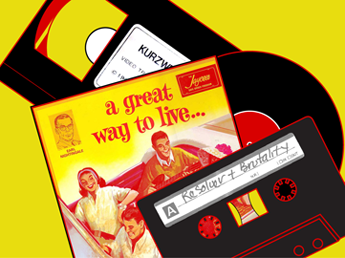 Preserve the analog media to which you own the rights, or ensure that everyone can use your media.
Analog to Digital Conversion
LPs, 45's
cassettes/microcassettes
VHS/VHS-C
photographs, slides, negatives and transparencies
other analog media, provided you can bring the appropriate player
Digital Format Conversion
Among other transformations:
video: quicktime to windows media
DVD to computer video
audio: wav to aiff to mp3 to aac
Planning and Consultation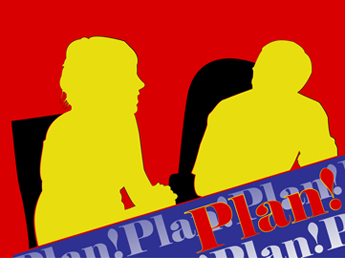 Having a goal in mind before beginning a media project greatly simplifies the process of attaining it.
If you're uncertain where to begin working, or the complexity of the software or the process overwhelms you, or you don't know the feasibility of your idea, schedule an appointment. We'll discuss what you want to do and create a plan that helps get you there.
learn how to automate repetitive tasks in Photoshop
get the low-down on scanning, resolution, and image quality
discover free alternatives to popular commercial software
borrow a second set of eyes for conference posters
receive a second opinion on a project's process or complexity
Highlights of this Guide
Recent Additions to this Guide
Links to Hard-to-Find Information Technology Resources at FSU
FSU Computer Lab Information