Skip to main content
It looks like you're using Internet Explorer 11 or older. This website works best with modern browsers such as the latest versions of Chrome, Firefox, Safari, and Edge. If you continue with this browser, you may see unexpected results.

FSU VLabs Overview
This link opens FSU VLabs. If you've never installed the Citrix Receiver plugin, clicking the link will allow you to do so.
FSU's VLabs offer members of the FSU community the ability to run FSU-licensed applications on their own machines from anywhere with an internet connection. You can read more about it here: FSU Vlabs.
Successfully running an application requires three things:
understanding that 'login' and 'password' refers to your FSU login and password
installing the Citrix Receiver plugin
knowing how to navigate for files and folders when using a VLabs app
Installing the Citrix Receiver Plugin
With a few exceptions, if the FSU VLabs site doesn't detect the Citrix Receiver plugin already on your machine, you'll see a big 'Install' button when you go to the VLabs page.
However, Google Chrome on library-owned public computers (iMacs, PCs, PC Laptops, Macbook Pros) does not always correctly recognize the plugin. Your computer may behave the same. If you know for absolute certain that you've installed the Citrix Receiver, click the 'login' button instead of 'Install,' and proceed to the next section.
Windows
First, go to FSU VLab.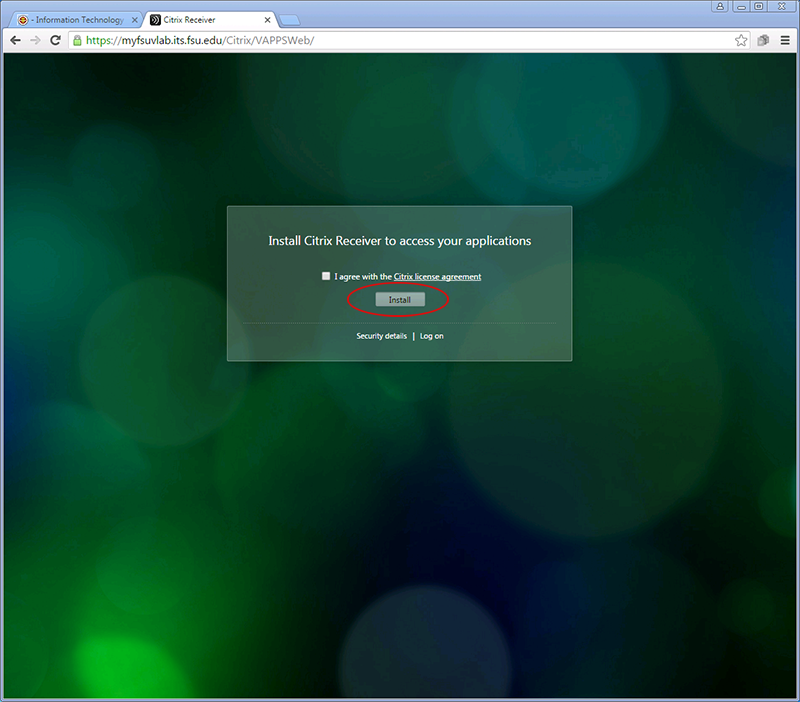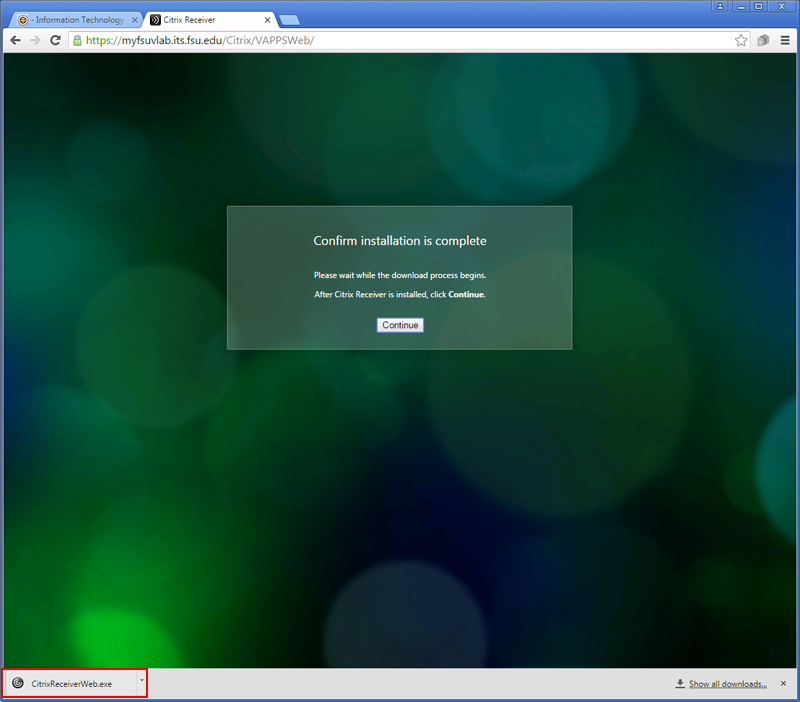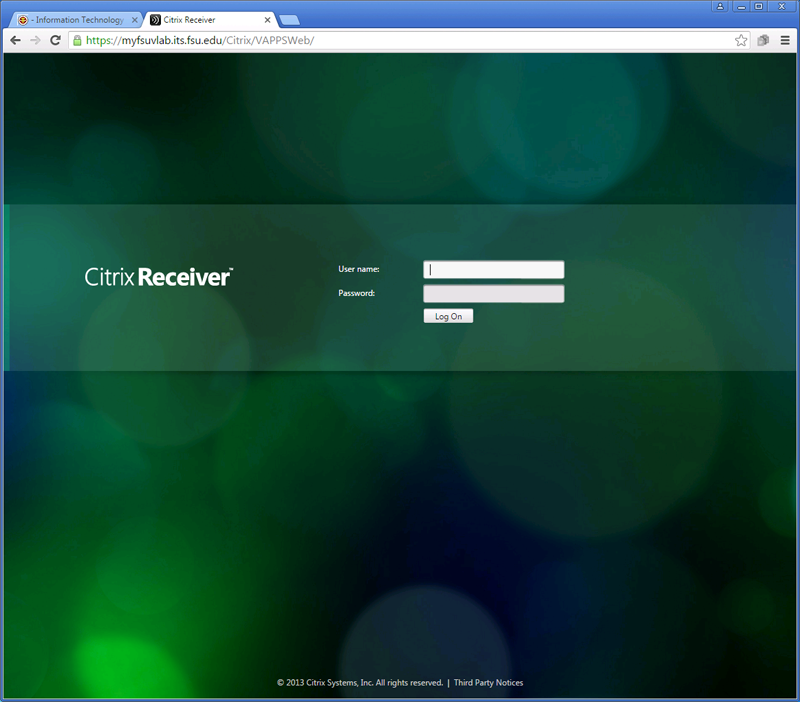 Mac
Again, start off by going here.
The steps for obtaining and opening the Citrix Receiver installer are the same on a Mac as they are on a Windows computer. Use the first two images above as a guide.