Skip to Main Content
It looks like you're using Internet Explorer 11 or older. This website works best with modern browsers such as the latest versions of Chrome, Firefox, Safari, and Edge. If you continue with this browser, you may see unexpected results.
Adding Additional Mailboxes to Outlook
Please Note: This guide covers adding additional mailboxes to your FSU email account in Outlook 2013. If you wish to add an additional email account from another provider (Gmail, Yahoo, etc.), see Microsoft's directions.
Before you begin, make sure the following three statements are true for you:
you already have Outlook set up and checking mail
you know the email address of the mailbox that you'd like to add 1
you have permission to access the mailbox 2
1 If you don't know the address, ask a coworker, your supervisor, or systems.
2 If you are unsure whether you have permission to use a mailbox, ask your supervisor or submit a ticket to Systems.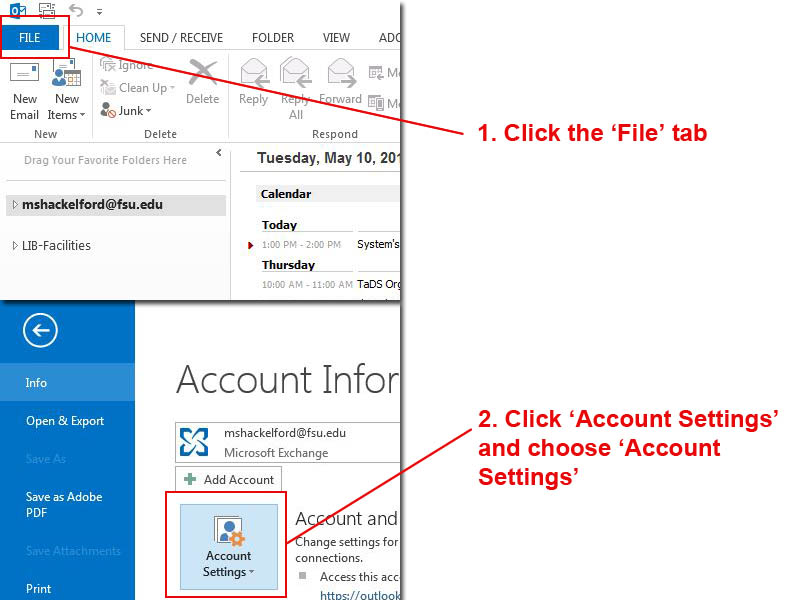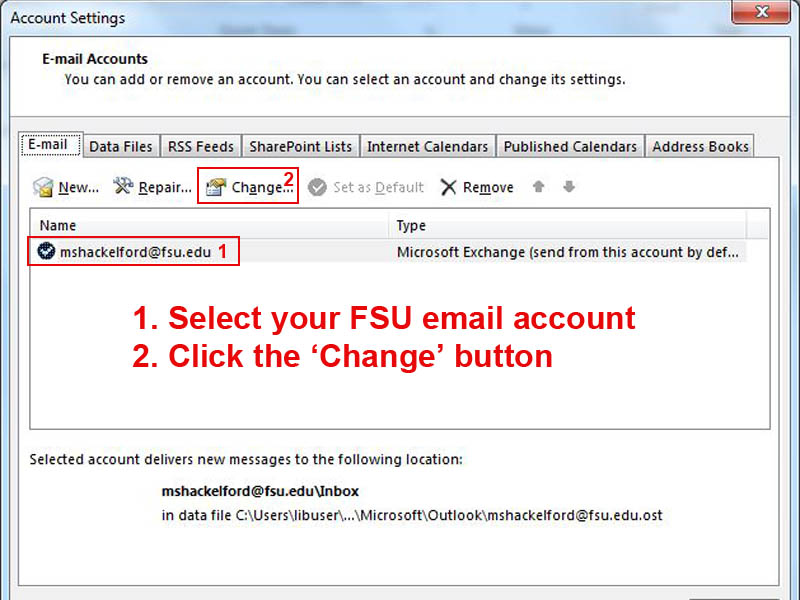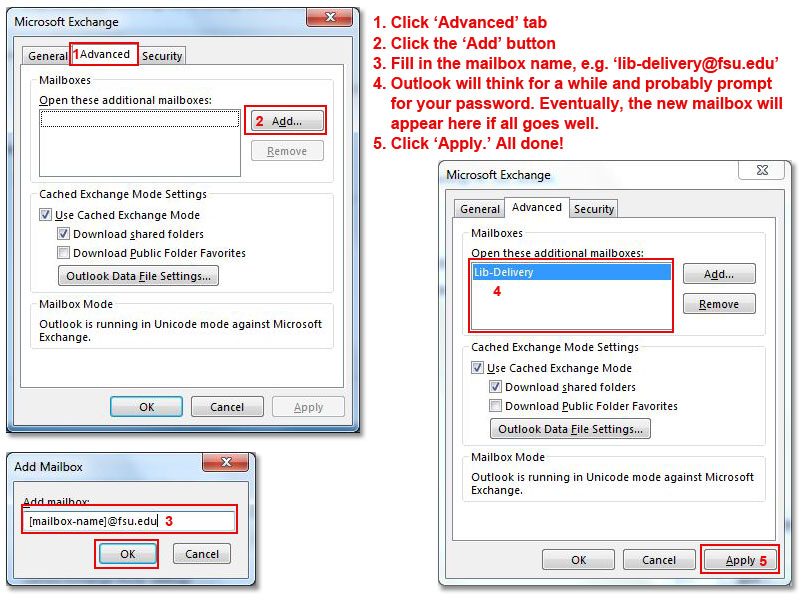 Remember, you can always ask Systems for assistance by submitting a ticket to the Tech Support queue.